What we do
We are looking at the broader determinants of health, such as housing, education and the environment.
We bring together the County and Borough Councils who have a critical role in education, job opportunities, social care, the environment, housing and planning. Alongside, health organisations provide care and treatment across General Practice, Community Services, Mental Health, Hospital and Hospice care. All organisations have the simple aim of looking to use our collective experience, resources and efforts to have the greatest positive impact on the communities we serve.
Vital to our success is harnessing local communities' skills, expertise, assets, and goodwill to develop a culture of healthy living and supportive neighbourhoods.
As an Alliance, we have agreed to work to a single, shared set of goals to deliver excellent outcomes for local people, working within a defined delegated budget and decision-making structure.
We are working with a budget that is jointly owned and invested according to the needs of an individual or community, eliminating duplication of effort and improving the efficient and sustainable use of resources.
Together we can bring so many more benefits to the local communities we serve.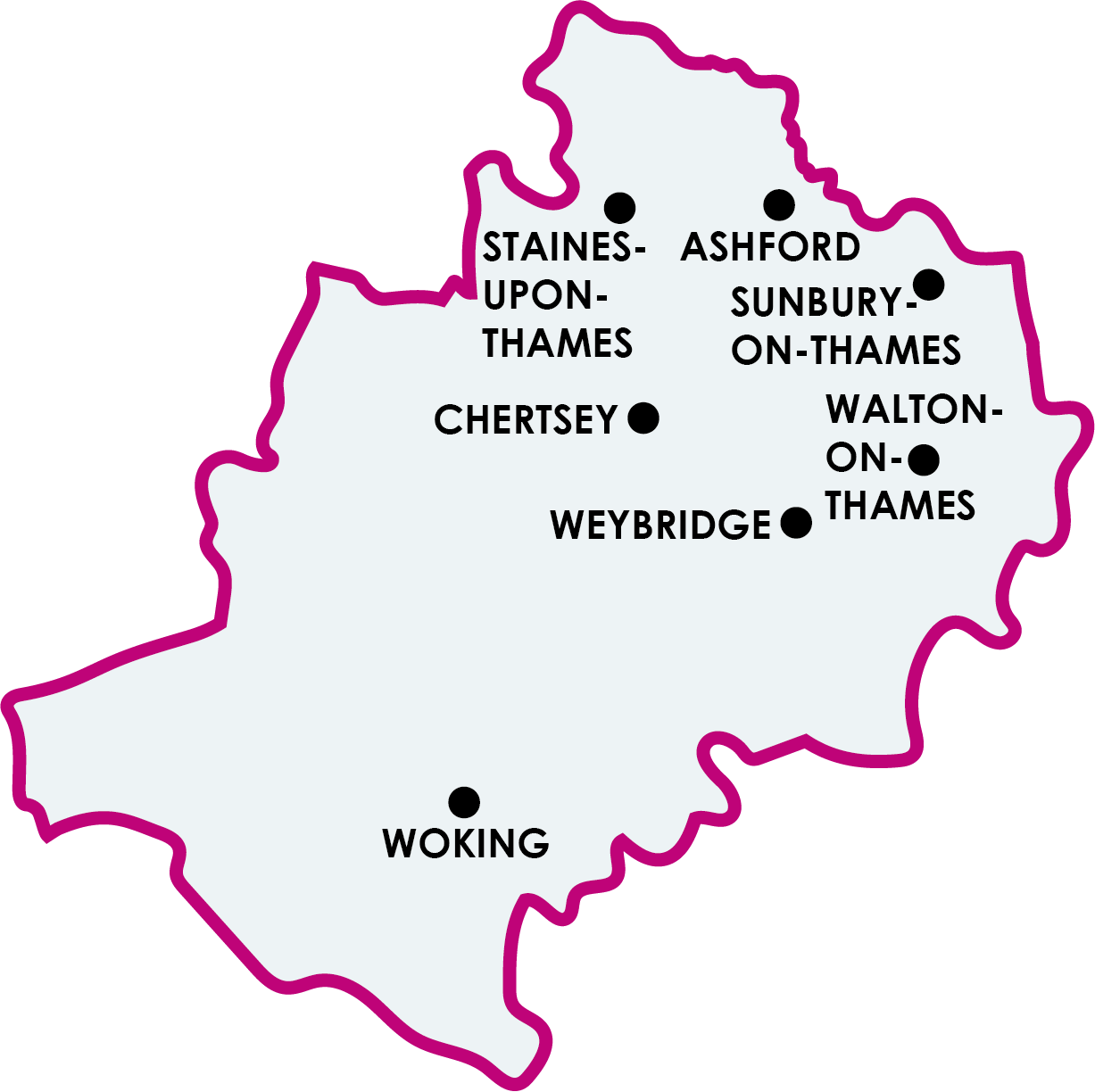 Our mission
Working together for better Health, Care and Wellbeing.
Aims
Together we want to:
Help people to prevent ill health and manage their care
Reduce health inequalities, using our collective resources to support those with the highest need and deliver excellent outcomes for all North West Surrey residents
Deliver planned, responsive, joined-up health and care services
Create a culture of excellence and a supportive environment for our staff
Deliver innovative solutions supported by the right technology and digital tools
Provide services as close to people's homes as possible
Create 'One Team' to bring people the best holistic care and retain and attract the best talent
Reduce duplication and waste and discharge our responsibilities without our budgetary envelope
To reconsider the way we invest our resources, focusing on prevention and the broader determinants of health outcomes, influencing demand in the long term
Build new, more progressive partnerships with other sectors, particularly industry and the care sector, to solve mutual problems and bring to bear greater innovation
To work with local communities to build new forms of partnership between the public sector, local citizens, community groups, the voluntary sector and local business
To develop a vibrant and sustainable Alliance between partner organisations
Our values
Inclusive
Our partners, workforce and the community are all treated fairly, equally and with respect.
Trust
Every partner will always place the community's best interest at heart.
Transformational
Breaking the 'traditional' mould to deliver health, care and wellbeing that delivers meaningful excellence.
Holistic
Understanding the breadth of community needs to deliver tailored solutions.
Efficient
Delivering impactful solutions that best utilise public resources.